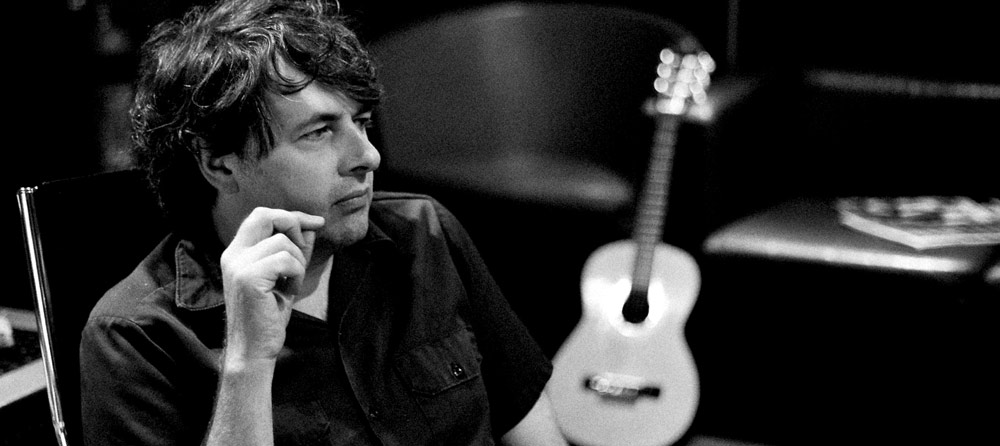 Wayne Connolly is an ARIA Awards winning producer, engineer, musician and composer with over two decades of experience in the music industry.
He began his career as an electrical engineer working writing software for Fairlight, and in 1990 started as manager and in-house producer at Paradise Studios. At that time, the studio was home to rooArt, a company set up by InXS and their management to develop new Australian talent.
Some of the significant artists Wayne worked with as engineer and/or producer at this time include Underground Lovers, Died Pretty, The Fauves, Grant McLennan, Custard, and You Am I. Wayne won his first ARIA Award in 1996 as engineer on You Am I's platinum-selling Hourly Daily.
Over his career, Wayne has worked with more than 200 bands and artists. In 2006 Youth Group's single Forever Young reached the Number 1 position on the Australian charts. That year Wayne also received two ARIA nominations for his work with both Youth Group and The Vines. The following year Wayne received two ARIA Awards for Best Producer and Best Engineer for his work with Josh Pyke on the album Memories and Dust.
In 2009 he produced Paul Dempsey's Gold certified Everything Is True album.
In 2010 he won the ARIA Engineer of the year award for the album.
Through his work with Dallas Crane he developed a close relationship with their label, Albert Music – the record label which is also Australia's oldest music publishing company.
Recent artists Wayne has recorded in the studio at Alberts include Hungry Kids of Hungry, The Cairo's, The Paper Kites, Underground Lovers and Craig Nichols as well as iconic artists such as Neil Finn, The Living End and Jimmy Barnes for an Easybeats tribute album.
In 2011, Wayne produced two tracks at Alberts that enjoyed substantial success. Boy and Bears 'Fall At Your Feet' and Cloud Controls "There's Nothing in the Water' both finished in the top 20 of Triple J's Hottest 100.
Wayne's personal studio is also housed within the Alberts complex and features a 1973 vintage Neve 8026 console, which he restored.
Behind the Boards – an iTunes playlist of some of Wayne's favourite recordings..

Film and TV credits include Black Balloon, Newcastle, Mullet, Prime Mover, Monkey Puzzle, Sydney Opera House promo (Temper Trap) and Little Fish. For the latter, Wayne collaborated with Midnight Oil's Jim Moginie on a reworking of Cold Chisel's Flame Trees, sung by Sarah Blasko.
In early 2011, Wayne began a role as a music adviser for Qantas. Among other tasks, he submits playlists for boarding music for aircraft. His primary focus is to feature contemporary and established Australian artists.
As a musician and songwriter, his personal discography includes a dozen albums under various guises. He was one of the three principal writers in the group The Welcome Mat.
His current band Knievel released their fourth album entitled 'Emerald City' through Alberts in 2014.
Awards
In 1992, Connolly produced the Underground Lovers album, Leaves Me Blind, and subsequently received Rolling Stone magazine's Best Australian Record award. The following year he engineered You Am I's fourth EP Coprolalia and their debut album Sound As Ever, alongside Lee Ranaldo of Sonic Youth.
This album went on to win the 1993 ARIA for Best Alternative Release. He has received numerous ARIA nominations and awards for his work, including Best Producer for his work on Josh Pyke's Memories and Dust in 2007 and Engineer of the Year for his work on Paul Dempsey's "Fast Friends" in 2010.
1996 – ARIA Engineer of the Year for You Am I, Hourly Daily
2006 – ARIA Breakthrough Artist – Single for Youth Group, Forever Young
2007 – ARIA Engineer of the Year for Josh Pyke, Memories and Dust
2007 – ARIA Producer of the Year for Josh Pyke, Memories and Dust
Nominations
2006 – ARIA Producer of the Year for Youth Group, Casino Twilight Dogs
2006 – ARIA Engineer of the Year for The Vines, Vision Valley
Read about Wayne's band here..